You are hereBlogs / thor's blog / My daugher Nadia has dyskeratosis congenita - you can help.
My daugher Nadia has dyskeratosis congenita - you can help.
---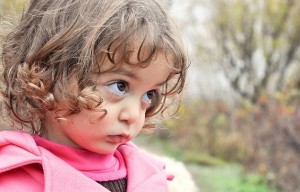 My daughter has been diagnosted with dyskeratosis congenita and is in bone marrow failure. We have started blogging her journey at NadiasQuest.ca.
We have a partial match for Nadia, and are running out of time to find a better match. Dyskeratosis congenita patients are extra-sensitive to the pre-transplant chemotherapy routine. Strong chemotherapy drugs are required to get the body ready to accept some-one elses' stem cells with minimal complications, Nadia's extra sensitivity means they can't use the full set of chemotherapy drugs, so there are more risks with the transplant failing, especially with a non-perfect match.
But you can still help! Here are three things you can do:
1. Register to be a bone marrow donor at your local blood collection site or online. While it is too late to be a match for Nadia, you could end up helping a little boy or girl just like her. It doesn't take much more than signing a form and quickly swabbing the inside of your mouth; it's free and painless. You can even order the kit online! If you are between 17 and 35, in good health, you'd be the best candidate! Matches can be worldwide, which increases the odds of finding a matching donor.
For information on how to register, please visit the site for the registry in your country:
Canada
US
Other Countries
2. Please encourage everyone you know to sign up for the bone marrow donor registry. Please share NadiasQuest.ca and Nadia's facebook page with as many people as you can. We are not willing to give up the search to help all of Nadia's future bone marrow transplant friends.
3. Become a blood donor. The first two items above are very easy. Becoming a blood donor is more of a lifestyle choice. In Canada you can donate blood up to 6 times per year. When Nadia was born, she had a couple of platelet transfusions. It is entirely likely she will need a few transfusions before her stem cell transplant. After the transplant she will need a few more blood transfusions. There are a shortage of blood donors and every bit counts.